How to create your resume
HOW DO I CREATE A RESUME?
We make creating a well formatted resume, cover letter or thank you letter very simple!
| | | |
| --- | --- | --- |
| | To add a resume, you simply click Add Resume and the resume builder will walk you through creating an effective resume. If you need help along the way, we provide helpful tool tips. | |
| | After you create your resume, you can go back and edit your information, upload documents, create a cover/thank you letter and view your website! | |
| | Show off your career website by sending a direct link to any email address. | |
| | Upload work examples in the following formats: JPEG, JPG, GIF, WORD, EXCEL, CSV, PDF and ZIP to put on display for potential employers. | |
| | Receive files to an Interactive Resume CD that syncs up with your job portfolio. Leave a great first impression during a career conference or networking session by leaving a copy of your CD with potential employers. You simply download the files and burn them to a CD. | |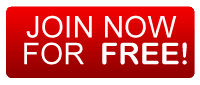 My school only had career service tools for conventional students, but i wanted to a portfolio of my pictures, short films, and more. Get Noticed First was the only place I found that could do that. And they make it so easy!

Segun Olagunju
Aspiring Film Maker
Washington, D.C.