Get Noticed First: Online Resume Builder - Join for FREE
Get Noticed First aims to help you move along your job search by providing you with resume writing and building tools that will impress potential employers and give you an advantage over other applicants.
Easy To Use:
Creating a resume, cover letter, thank you letter or reference sheet has never been easier! Our simple step-by-step process walks you through creating an effective job portfolio within a matter of minutes. Rather than wasting time formatting your resume, obtaining resume paper and figuring out what details to include on your resume, our system walks you through the entire process.
Market Yourself:
There is a lot of competition out there. Standing out from other job applicants is vital in gaining the attention of a potential employer. You receive the following:
Your own resume website:
Your website showcases your resume, reference sheet and uploaded files. Give employers access anytime to your resume by providing them with a link directly to your website.
Interview Tips :
With every order, we provide our customers with a Ten-Tips Before/After interview Card (.pdf) that will prepare you for the big day!
An Interactive Resume/Job Portfolio CD:
Every customer receives files to burn your own Interactive Resume/Job Portfolio CD that syncs up with your job portfolio. Leave a great first impression during a career conference or networking session by leaving a copy of your CD with potential employers.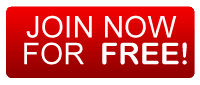 $64.75. We will take your existing Resume, create it in our system, and add any edits you have
$94.75. We will either call you or send you a web form, to fill out our questionnaire and create your Resume, in our system.
I recently relocated to a major city. The stress of moving and getting settled was hectic! Thankfully, I had the confidence when I walked into the interview for my dream job that my Get Noticed First Portfolio would impress the executives.

It did. I start on Monday!

Dennise L. Hill